The MRI Flow Lab is designed to investigate complex flow systems and experimental setups with flow rates from a few liters per minute up to 1500 l/min. Experimental setups can be examined for several days or weeks to produce quantitative data that meet the stringent requirements for experimental data in engineering applications, such as the validation of CFD methods. The laboratory received funding as a DFG core facility in 2022. With this DFG core facility funding, it is possible for the team to share its unique measurement capabilities and experience for planning and conducting experiments with other research groups and to work collaboratively on future joint measurement campaigns and projects.
New Funding Opportunity for Research Projects at the MRI Flow Lab
The MRI Flow Lab is now listed in the European User Facility Network Catalogue (OFFERR project)
The European User Facility Network Catalogue of the OFFERR project features over 180 specialized laboratories, including several Helmholtz facilities in Germany. Researchers and developers in the field of sustainable nuclear engineering can apply for exclusive OFFERR funding for research activities at these key facilities. The MRI Flow Lab has now been added to this catalogue, which underlines its value for Nuclear Reactor Safety studies as demonstrated in several research projects in the past years. This achievement allows European scientists to apply for OFFERR funding and use the infrastructure of the MRI Flow Lab for their research without further costs. Two options are available: fast-track for up to six months and 50k € or complex projects for up to 18 months and 1M €. The funding is open for proposals that address the strategic research and innovative agenda (SRIA) of the Sustainable Nuclear Energy Technology Platform (SNETP). For further information on OFFERR and funding, please visit https://snetp.eu/offerr/.
Best Paper Award for Contribution to Turbo Expo 2022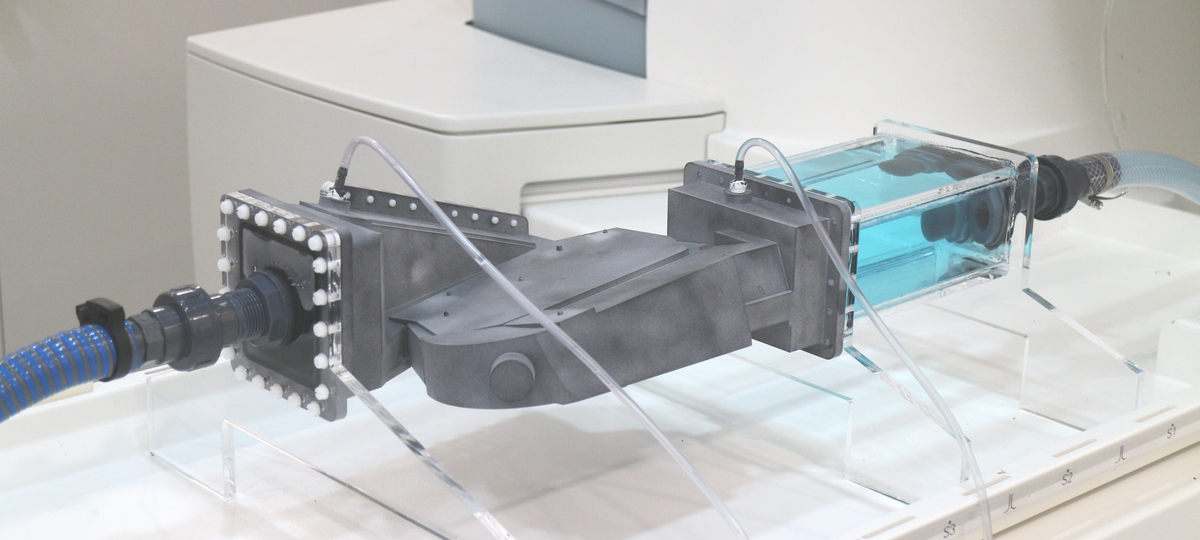 Each year the committees of The American Society of Mechanical Engineers Turbo Expo Technical Conference select a paper to receive their committee's best paper award. In 2022, our contribution which we worked on together with our colleagues from MAN Energy Solutions and Texas A&M University was chosen as one of the best papers by the heat transfer committee. The paper entitled "Assessment of the Flow Field and Heat Transfer in an NGV using Magnetic Resonance Velocimetry, Thermochromic Liquid Crystals and CFD" presents a combined experimental and numerical study on the flow field an heat transfer in a turbine blade cooling system.
Bruschewski, M., Wüstenhagen, C., Domnick, C., Krewinkel, R., Shiau, C., Grundmann, S., and Han, J. (October 20, 2022). "Assessment of the Flow Field and Heat Transfer in a Vane Cooling System Using Magnetic Resonance Velocimetry, Thermochromic Liquid Crystals, and Computational Fluid Dynamics." ASME. J. Turbomach. March 2023; 145(3): 031010. https://doi.org/10.1115/1.4055611